USDA Organic · Non-GMO · High Pressure Processed · Cold-Pressed · Crafted Blends · Vegan · USDA Organic · Non-GMO · High Pressure Processed · Cold-Pressed ·
Our vision is to enable better choices and healthier daily rituals​.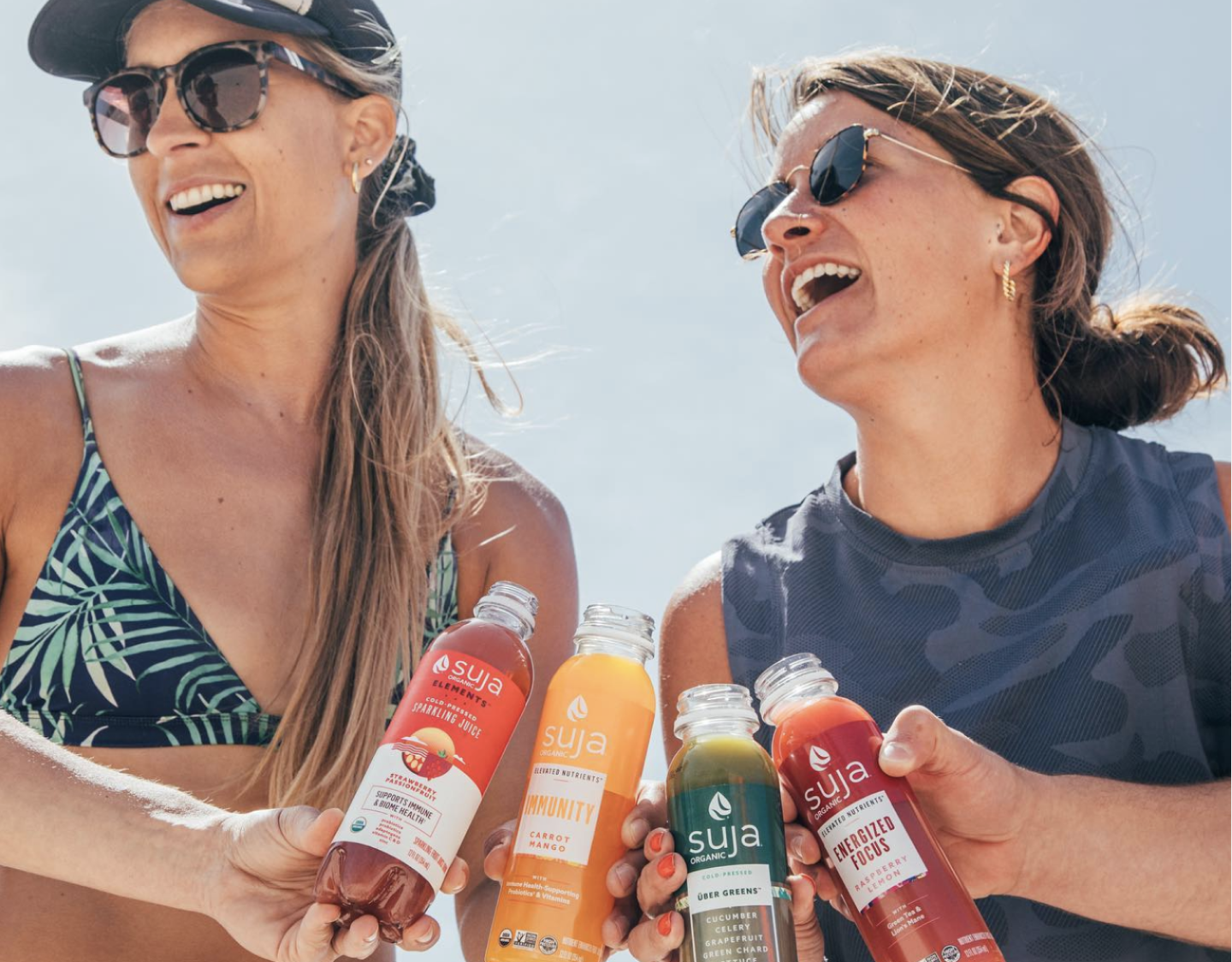 Our Origin
Suja's story began in 2012 from a shared dream to help people everywhere transform their lives through conscious nutrition. Responding to a lack of clean, nutritious, and readily available beverages, our founders crafted a line of organic cold-pressed juices as a convenient way to live a plant-powered lifestyle.
We've grown a lot since then, but we're staying true to our founders' mission. We still play with exciting blends that deliver on both taste and function and explore new, interesting ingredients that are always organic and sourced from local farms as much as possible. We continue to use innovative High-Pressure Processing (HPP) instead of heat, to help maintain the nutrients and fresh taste, while also extending our products' shelf life without using preservatives. And we're still passionate about spreading good vibes (even if we don't deliver our juice by skateboard anymore).
Our Process
Locally Sourced
The fruits and veggies we blend into liquid sunshine come straight from our backyard in southern California, which allows us to be farm to bottle in around a week!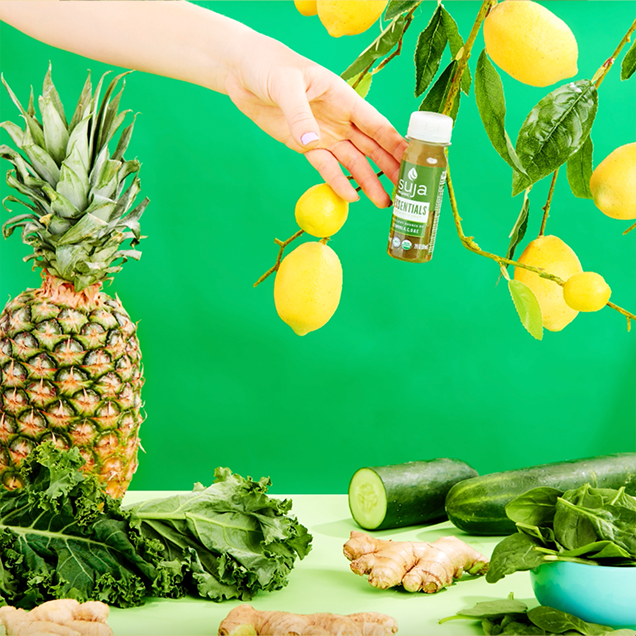 Organic, Non-GMO
Because we love plants so much, we're extra picky about the fruits and veggies we put in our chef-crafted blends. We only use USDA certified organic ingredients that are never ever GMO.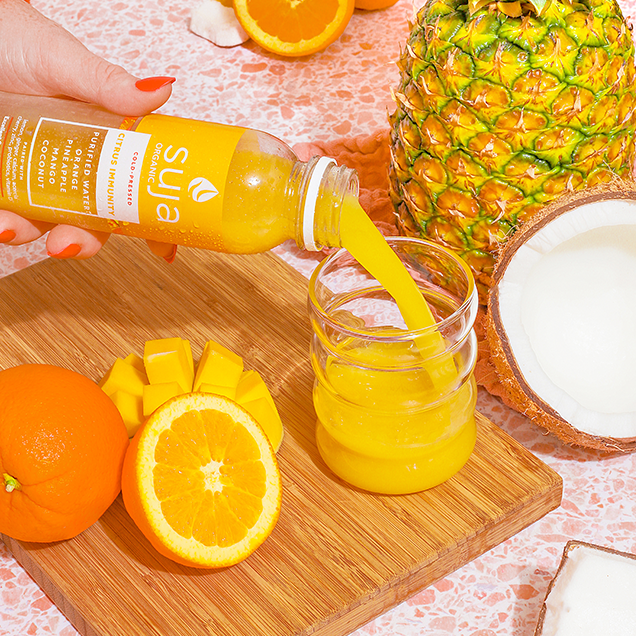 Cold Pressed
We crush plants! We cold-press our juice to extract all the plant nutrients from our ingredients.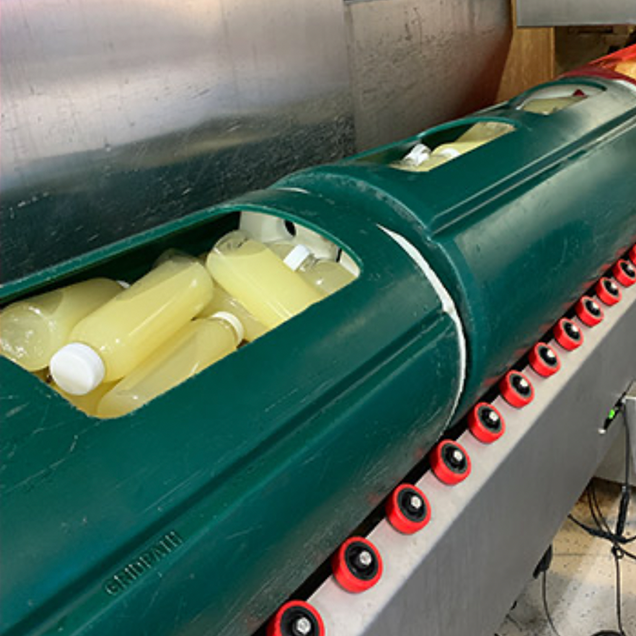 High Pressure Processing
Cold Pressure or High Pressure Processing is a method of preserving packaged food products using extremely high pressure instead of high heat. Hydraulic fluid (normally water) is placed in a chamber and pressurized with a pump. This pressure is transmitted through the package into the product itself. This process extends the shelf life without the use of preservatives and helps to maintain the nutrients in our organic cold-pressed juices and functional beverages. That's why cold pressure tastes fresher!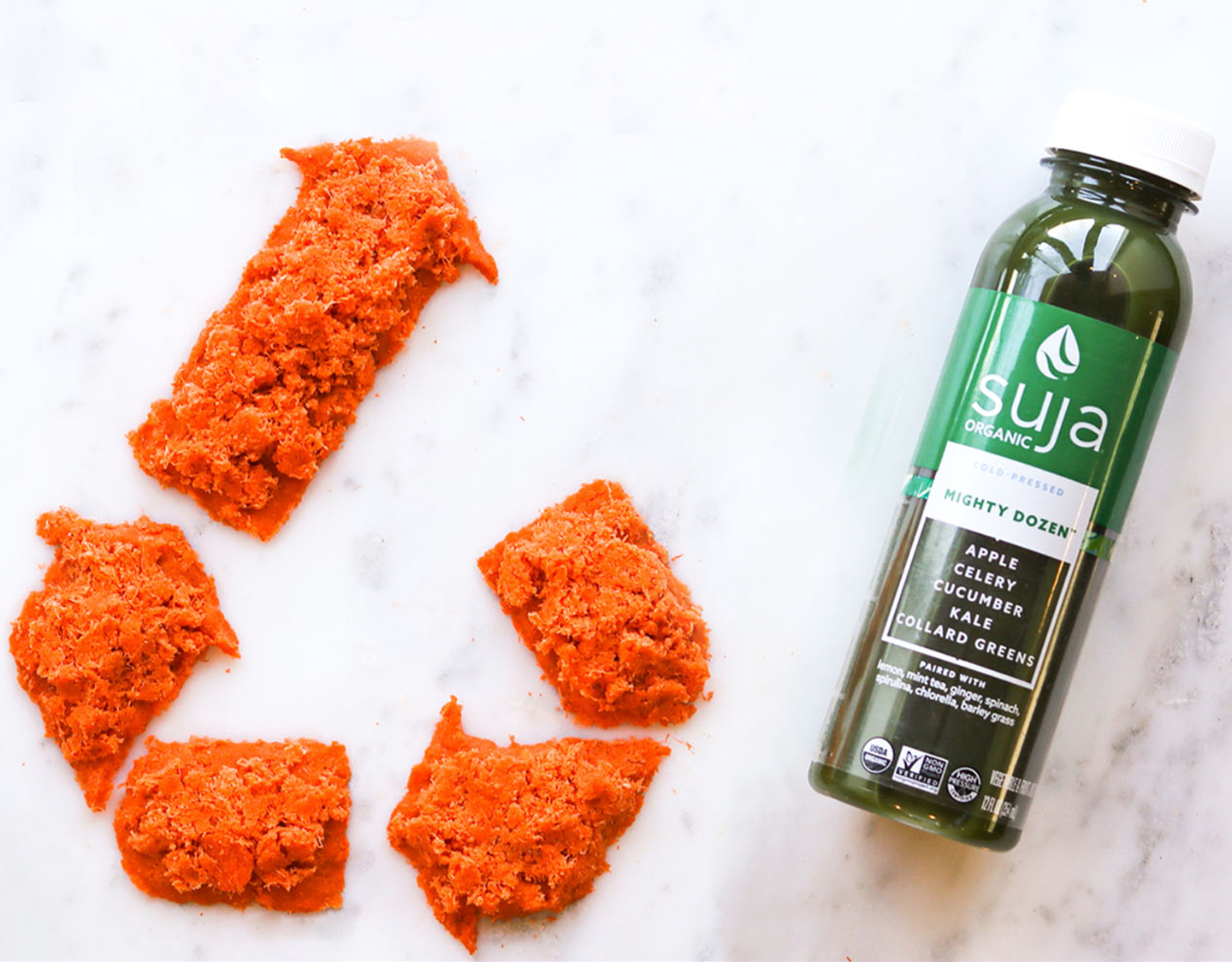 Sustainability
We love our beautiful mama earth and we're always striving to show her some love! Upcycling and recycling are important to us, and we want to make sure you know how to get all of our packaging into the recycling system correctly. For any other questions you have on recycling, visit How2Recycle®. If you're unsure what your curbside recycling accepts or for local store drop off locations, check https://search.earth911.com
Why Plastic?
All of our products undergo High-Pressure Processing – a process that uses extremely high pressure instead of heat to maintain essential vitamins, nutrients and minerals. However, plastic is one of the few materials durable enough to withstand this process. Due to our process and the packaging that requires, we want to make especially sure you know how to get all of our packaging into the recycling system correctly!